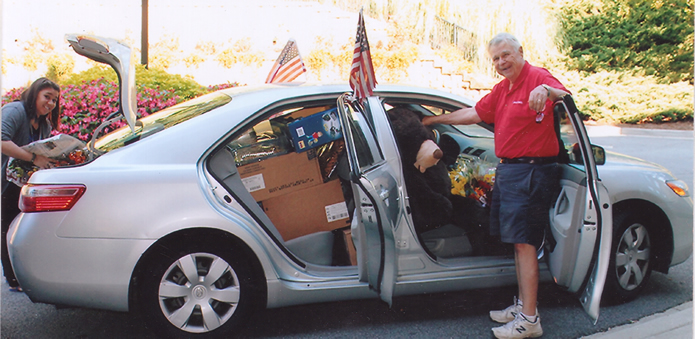 Companies are willing to give you food and resources if you are willing to be the hands that will give it away. Here is how Mr. Tom does it:
Stores like Publix and Kroger will give you bread, rolls, doughnuts and muffins to give to the hungry or to residents at Ronald McDonald houses who are far from home.
Trader Joe's, Costco, and other stores carrying flowers will give you their tired not-so-fresh plants and arrangements. If you have the gift of selecting, arranging, or even watering, you can bring these beauties to shut-ins, hospital patients, and senior citizens.
Reading to children in hospitals is a rewarding way to spend an hour or two.
If you have the time to help, the following organizations would value you greatly for sparing an hour or a day: soup kitchens, adult day care facilities, and youth sports programs in underprivileged neighborhoods.
Youth sport programs, after school programs, and adult day care programs need teachers, readers, and really great listeners.
Do you have a special interest like reading or arts and crafts? No matter your interest, someone in your community can benefit from it.
To learn how Mr. Tom got started, click here.
To view more ideas please click here for Mr. Tom's Blog Page.